Total Men's Primary Care – The Colony
Clinic Address
5040 TX-121 Suite 200 Lewisville, TX 75056
About clinic
Come and visit the primary care provider that's made just for men. You can visit us for all health conditions: we're meant to be a one-stop shop for all your healthcare needs. And we accept almost every insurance plan under the sun, too.
Worried the trip will be too inconvenient? We get it. That's why we see every man who makes an appointment right on time. We've got an awesome waiting room with snacks, coffee, chargers, and other comforts, but we also are going to make sure you don't have to hang out there too long.
We're also conveniently located off the Sam Rayburn Tollway (Hwy 121). You'll find us between the Potbelly Sandwich Shop and Blaze Pizza.
We're not just concerned about your health when you're with us. We also care about your health when you're not with us. That's why we wanted to point out a couple of great resources around our location.
If you're looking for a place to exercise, Omega Performance, Mac Speed & Strength, and TITLE Boxing are all close by. Or try The Colony Crossfit.
There's nothing wrong with running next door to get a sandwich or a pizza. But we also wanted to draw your attention to some of Lewisville's best options for healthy eating. Luna Grill offers plenty of incredible Mediterranean options that will satisfy your stomach without messing with your fitness plan. Grab a burger at True Foods kitchen, or have some beef down at Flower Child.
These are just some of the selections. But they all prove one thing: you don't have to eat rabbit food to eat healthy food.
One of the reasons women tend to live longer than men is that men don't like to go to the doctor. We want to change that by giving you a completely different experience. Why not call us to schedule a physical today? Give us one visit to show you that going to the doctor doesn't have to be inconvenient, uncomfortable, or embarrassing.
Phone Number
(469) 455-3999
Call
Hours
Monday 08:00 AM - 05:00 PM
Tuesday 08:00 AM - 05:00 PM
Wednesday 08:00 AM - 05:00 PM
Thursday 08:00 AM - 05:00 PM
Friday 08:00 AM - 05:00 PM
Saturday (closed)
Sunday (closed)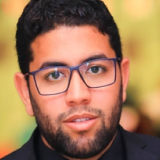 I honestly cannot believe how easy it was to get an appointment and get signed up in their system! I was able to schedule and appointment same day online and was able to get signed up 100% from my phone. This experience was unlike any doctor's appointment I have ever had. I have already recommended Total Men's to friends and family.
Christian M.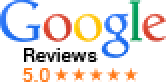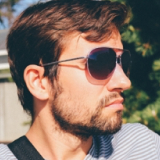 I had an excellent experience! It was quick and easy to make an appointment online. The office was clean and comfortable and the staff was friendly and attentive. I got feedback via text which was very convenience. I highly recommend visiting for your healthcare needs.
Mark B.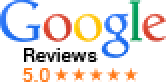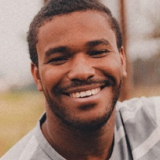 Total Men's is the best. As a new patient they made it super easy to get in and out and provided me with results I needed almost instantly. Can't thank them enough for fitting me in on short notice. Glad to have Total Men's around the corner from where I live. I will definitely be back when health services are needed and would recommend to everyone!
Robert M.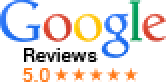 What Men Are Saying
The quality of your care is our highest priority, and we're dedicated to giving you the best experience possible. If you're ever unhappy with our care, please let us know and we will work hard to make you happy. If you want easy access to health care and a practice who really knows you, you're going to love Total Men's Primary Care. We've created a new primary care experience that is focused on keeping patients healthy. We believe it will be different than what you've experienced before.
Use the online booking engine to secure your appointment
BOOK APPOINTMENT