Total Men's Primary Care – Cedar Park
Clinic Address
180 E Whitestone Blvd Suite 162 Cedar Park, TX 78613
About clinic
Visit Total Men's Primary Care in Cedar Park, TX. We're easy to find! Our convenient Cedar Park location next door to the H-E-B grocery store is close to US Highway 183. Just take the exit onto E Whitestone Boulevard and we're right there off the highway. It is easy for patients in north Austin, Round Rock, and Georgetown to reach in about 20 to 25 minutes. If you're a man looking for a different kind of health care experience you'll find we're well worth a short trip.
With multiple nutrition stores, gyms, classes, programs, parks, and meet-ups, Cedar Park is a great place for a guy to get healthy and stay healthy. Proper nutrition and exercise is just as important for men as it is for women, and Cedar Park makes it easy.
Cedar Park is rich in walking trails. Three public pools offer options to guys who love the water. Or get your entire body moving by kayaking on Brushy Creek Lake. Lake Travis offers plenty of adventures as well, including a 2000-foot zipline. There are plenty of martial arts gyms, crossfit classes, and weight training courses, and lots of golf courses. There's no need to be a couch potato in this town!
You'll find plenty of great places to eat healthy, too, thanks to Salata, Snap Kitchen, Natural Grocers, Fresh Heim, MAD Greens, Sprouts Farmers Market and the local Whole Foods Market. The Cedar Park community garden is another great resource for picking up fresh food.
You do your part by taking advantage of these resources. We'll do ours by continuing to provide the very best men's health care we can. From helping you balance your testosterone to getting you through your regular physical, Total Men's Primary Care is here for you. We're proud to be one of the things that makes Cedar Park great, and we look forward to meeting you. Schedule your appointment today.
Phone Number
(512) 222-9539
Call
Hours
Monday 08:00 AM - 05:00 PM
Tuesday 08:00 AM - 05:00 PM
Wednesday 08:00 AM - 05:00 PM
Thursday 08:00 AM - 05:00 PM
Friday 08:00 AM - 05:00 PM
Saturday 08:00 AM - 01:00 PM
Sunday (closed)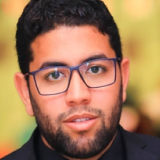 I honestly cannot believe how easy it was to get an appointment and get signed up in their system! I was able to schedule and appointment same day online and was able to get signed up 100% from my phone. This experience was unlike any doctor's appointment I have ever had. I have already recommended Total Men's to friends and family.
Christian M.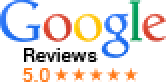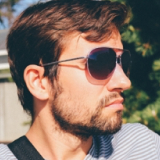 I had an excellent experience! It was quick and easy to make an appointment online. The office was clean and comfortable and the staff was friendly and attentive. I got feedback via text which was very convenience. I highly recommend visiting for your healthcare needs.
Mark B.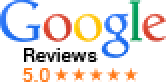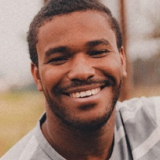 Total Men's is the best. As a new patient they made it super easy to get in and out and provided me with results I needed almost instantly. Can't thank them enough for fitting me in on short notice. Glad to have Total Men's around the corner from where I live. I will definitely be back when health services are needed and would recommend to everyone!
Robert M.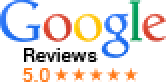 What Men Are Saying
The quality of your care is our highest priority, and we're dedicated to giving you the best experience possible. If you're ever unhappy with our care, please let us know and we will work hard to make you happy. If you want easy access to health care and a practice who really knows you, you're going to love Total Men's Primary Care. We've created a new primary care experience that is focused on keeping patients healthy. We believe it will be different than what you've experienced before.
Use the online booking engine to secure your appointment
BOOK APPOINTMENT