Total Men's Primary Care – Kyle
Clinic Address
5401 FM 1626 Suite 150 Kyle, TX 78640
About clinic
Our Kyle location is located next to I-35 and the Kyle Parkway in the Kyle Marketplace shopping center, sharing a building with the local H-E-B store, T-Mobile, Twin Liquors, Great Clips, the UPS Store and a Subway restaurant. This makes us easy to find and quick for most Kyle residents to reach.
We're also a reasonably convenient location for the residents of Uhland, Niederwald, Mustang Ridge and Creedmoor. Most residents of any of these towns can reach us within 15 to 20 minutes. For men who want a specialist in men's health issues as their primary care doctor the short drive is well worth it.
Of course, we try to encourage our patients to pay attention to their health every day of their lives, not just when they're visiting with us. To that end we try to keep track of local resources that can help. Exercise and eating right remain the cornerstones of good health for men of all ages.
Fortunately there are numerous health clubs, martial arts gyms, and crossfit gyms within ten minutes of our offices. Kyle is a town that cares about staying sharp! If you prefer to swim the City of Kyle pool is also close by. Kyle also offers several nature trails and bike trails for those who want to get outside. The 8-mile Post Road/Old Stagecoach Road Bike Trail means some guys could commute to work by bike without ever having to contend with traffic, which is a great way to incorporate exercise into your daily routine.
Most people who want to eat healthy in Kyle will have to cook at home as there aren't too many restaurants close by. Fortunately the H-E-B has plenty of produce, lean meats, and whole grains in stock.
Of course, great health also relies on regular check-ups. If you haven't scheduled your annual physical yet we invite you to make your appointment with us. Let us show you why Total Men's Primary Care is a great choice for guys of all ages. We feel confident in saying you've never experienced a doctor's office like this one before!
Phone Number
(512) 200-2834
Call
Hours
Monday 07:00 AM - 04:00 PM
Tuesday 08:00 AM - 05:00 PM
Wednesday 07:00 AM - 04:00 PM
Thursday 08:00 AM - 05:00 PM
Friday 07:00 AM - 04:00 PM
Saturday (closed)
Sunday (closed)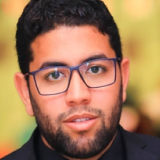 I honestly cannot believe how easy it was to get an appointment and get signed up in their system! I was able to schedule and appointment same day online and was able to get signed up 100% from my phone. This experience was unlike any doctor's appointment I have ever had. I have already recommended Total Men's to friends and family.
Christian M.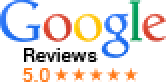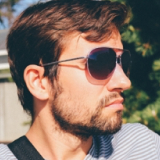 I had an excellent experience! It was quick and easy to make an appointment online. The office was clean and comfortable and the staff was friendly and attentive. I got feedback via text which was very convenience. I highly recommend visiting for your healthcare needs.
Mark B.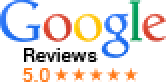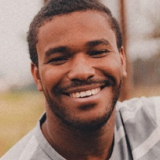 Total Men's is the best. As a new patient they made it super easy to get in and out and provided me with results I needed almost instantly. Can't thank them enough for fitting me in on short notice. Glad to have Total Men's around the corner from where I live. I will definitely be back when health services are needed and would recommend to everyone!
Robert M.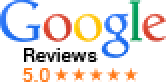 What Men Are Saying
The quality of your care is our highest priority, and we're dedicated to giving you the best experience possible. If you're ever unhappy with our care, please let us know and we will work hard to make you happy. If you want easy access to health care and a practice who really knows you, you're going to love Total Men's Primary Care. We've created a new primary care experience that is focused on keeping patients healthy. We believe it will be different than what you've experienced before.
Use the online booking engine to secure your appointment
BOOK APPOINTMENT