Total Men's Primary Care – Richardson
Clinic Address
234 W Campbell Rd Richardson, TX 75080
About clinic
Looking for a convenient primary care provider in Richardson, Texas? Stop by our office on W. Campbell Road between Torchy's Tacos and Freebirds. We're right off N. Collins Blvd and we're easily accessible from US 75, as well as the President George Bush Turnpike. If you work or attend school at the University of Texas at Dallas, we're just a nine minute drive away.
As Providers, we like to help our patients find ways to stay healthy. There are quite a few places to help you do that within just a few minutes of this location.
First, let's talk about ways you can get moving.
There are three gyms nearby. Gold's Gym is just two minutes away. Five minutes down the road you'll find KO 101 Boxing. Crull Fitness, Jerome's Gym, and CrossFit 1310 are just six minutes away. And 7 minutes way you'll find Crossfit Sirius and Ohana Warrior, a Muy Thai boxing gym.
If you'd rather get outdoors Prairie Creek Parkway is also just up the road. Take a walk by the creek and get away from your day for awhile.
If you're just coming back to exercise after a long hiatus, speak to us. We'll consult with you on the best way to get ramped up again so you can meet your health and fitness goals.
Of course, it's hard to outrun your fork. Fortunately, there's lots of tasty places to eat right around, as well as two great grocery stores where you can buy all sorts of natural and organic foods. Natural Grocers is six minutes away from us, and the Sprouts Farmer's Market is eight minutes down the road. The Natural Health Shop is twelve minutes away.
If you just want a quick bite to eat, try Snap Kitchen, Wholesome Grub, or the Modern Market Eatery all within a few minutes of our offices.
Total Men's is just for men, and offers a health care experience unlike any you've ever experienced before. We specialize in men's care and have created an environment where you can feel comfortable discussing your health concerns without feeling like you're six again. You'll see the difference from our waiting room to our examination rooms.
If you're like many of our patients, visiting with us means you'll stop dreading doctor's visits and start taking charge of your health. Make an appointment today to experience the difference!
Phone Number
(972) 474-3221
Call
Hours
Monday 07:00 AM - 04:00 PM
Tuesday 08:00 AM - 05:00 PM
Wednesday 07:00 AM - 04:00 PM
Thursday 08:00 AM - 05:00 PM
Friday 07:00 AM - 04:00 PM
Saturday 08:00 AM - 01:00 PM
Sunday (closed)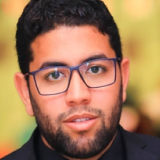 I honestly cannot believe how easy it was to get an appointment and get signed up in their system! I was able to schedule and appointment same day online and was able to get signed up 100% from my phone. This experience was unlike any doctor's appointment I have ever had. I have already recommended Total Men's to friends and family.
Christian M.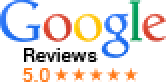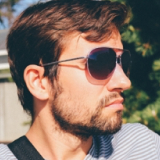 I had an excellent experience! It was quick and easy to make an appointment online. The office was clean and comfortable and the staff was friendly and attentive. I got feedback via text which was very convenience. I highly recommend visiting for your healthcare needs.
Mark B.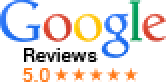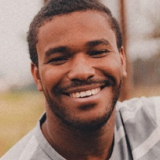 Total Men's is the best. As a new patient they made it super easy to get in and out and provided me with results I needed almost instantly. Can't thank them enough for fitting me in on short notice. Glad to have Total Men's around the corner from where I live. I will definitely be back when health services are needed and would recommend to everyone!
Robert M.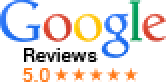 What Men Are Saying
The quality of your care is our highest priority, and we're dedicated to giving you the best experience possible. If you're ever unhappy with our care, please let us know and we will work hard to make you happy. If you want easy access to health care and a practice who really knows you, you're going to love Total Men's Primary Care. We've created a new primary care experience that is focused on keeping patients healthy. We believe it will be different than what you've experienced before.
Use the online booking engine to secure your appointment
BOOK APPOINTMENT