Total Men's Primary Care – Downtown
Clinic Address
823 Congress Ave Suite 125 Austin, TX 78701
About clinic
We serve men in Downtown and central Austin from our 9th and Congress Avenue location. Located right downtown, minutes from the Texas Capitol, we're conveniently located near hundreds of workplaces. You'll find us between the Texas Public Policy Foundation and Chipotle Mexican grill. The location is easy to get to. It's close to I-35 and Mopac. Here at Total Men's Primary Care we encourage our patients to stay active and watch what they eat. If you're near our Congress Avenue location you're near dozens of resources to help you do just that. We're super close to Ladybird Lake Lamar Beach Metro Park, to the Eilers (Deep Eddy) Neighborhood Park, to the Zilker Botanical Garden, the Barton Springs Municipal Pool, Pease District Park and Waterloo Neighborhood Park. This means plenty of places to walk, swim, and bike.
You'll also find multiple fitness and weight training programs very close to our offices, as well as a handful of crossfit studios and martial arts academies. This is just a sampling of the different fitness opportunities, ready to appeal to a wide variety of interests.
You can step up your eating game at multiple spots near our office as well. There's a Trader Joe's nearby. Koriente, Blenders & Bowls, True Food Kitchen, the Thistle Cafe, and Snap Kitchen all serve a wide variety of options which prove you don't have to eat rabbit food to eat healthy.
Let us be part of your total health strategy. Our downtown office was designed for men, by men. That means a waiting room full of leather chairs equipped with charging ports and big screen tv's. It means you can grab a cup of Starbucks coffee or a snack while you're here. And it means you'll be seen on time by a primary care doctor who understands men's health issues. Contact us today to set up your appointment. We look forward to meeting you!
Phone Number
(512) 229-1533
Call
Hours
Monday 07:00 AM - 04:00 PM
Tuesday 08:00 AM - 05:00 PM
Wednesday 07:00 AM - 04:00 PM
Thursday 08:00 AM - 05:00 PM
Friday 07:00 AM - 04:00 PM
Saturday (closed)
Sunday (closed)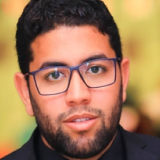 I honestly cannot believe how easy it was to get an appointment and get signed up in their system! I was able to schedule and appointment same day online and was able to get signed up 100% from my phone. This experience was unlike any doctor's appointment I have ever had. I have already recommended Total Men's to friends and family.
Christian M.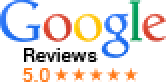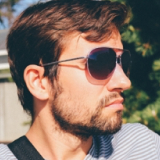 I had an excellent experience! It was quick and easy to make an appointment online. The office was clean and comfortable and the staff was friendly and attentive. I got feedback via text which was very convenience. I highly recommend visiting for your healthcare needs.
Mark B.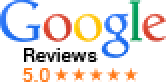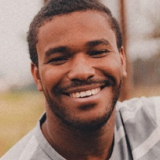 Total Men's is the best. As a new patient they made it super easy to get in and out and provided me with results I needed almost instantly. Can't thank them enough for fitting me in on short notice. Glad to have Total Men's around the corner from where I live. I will definitely be back when health services are needed and would recommend to everyone!
Robert M.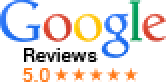 What Men Are Saying
The quality of your care is our highest priority, and we're dedicated to giving you the best experience possible. If you're ever unhappy with our care, please let us know and we will work hard to make you happy. If you want easy access to health care and a practice who really knows you, you're going to love Total Men's Primary Care. We've created a new primary care experience that is focused on keeping patients healthy. We believe it will be different than what you've experienced before.
Use the online booking engine to secure your appointment
BOOK APPOINTMENT