Total Men's Primary Care – North 183
Clinic Address
12200 Research Blvd Suite 200 Austin, TX 78759
About clinic
Looking for a men's only medical center in north Austin? Our Research Blvd. location is ready to serve up a unique brand of healthcare in an environment just for men. You'll find us right of US Hwy 183 in the same shopping center as the Dunkin' Donuts, Elegante Alterations and Cleaners, and One Taco.
We are convenient to many of Austin's neighborhoods, including Arrowwood, Angus Ranch, Raintree Estates, Oaks of Jollyville, Sierra Vista, Windridge, The Highlands at Oak Forest, Hunter Oaks, Oak Forest, Balcones Oaks and Twin Rock at Oak Knoll. If you happen to work at Riata Corporate Park you'll find we're convenient to those offices as well.
Like all our locations, our North Austin branch has a huge, comfortable waiting room designed especially for guys. Starbucks coffee, plenty of snacks, big-screen tv's and comfy chairs are all there for you to enjoy until the doctor can see you. Just arrive early if you want to take advantage of it, because we're committed to seeing every patient right on time.
Here in the Texas hill country there are plenty of ways to support your health by staying active. Pick up some supplies if you need them. We're not far from the local Academy Sports store. We're just north of the Great Hills Neighborhood Park, with its 80 acres of natural beauty and hiking trails. And of course Austin has plenty of recreational opportunities, from lake activities to 36 public pools. There are numerous gyms, classes, and other opportunities as well. Here at Total Men's Primary Care we encourage you to take advantage of all Austin has to offer.
You do your part, we'll do ours. We'll do it by offering high-quality male-focused healthcare that caters to the unique needs of guys like you. Call us today to make an appointment.
Phone Number
(512) 229-1536
Call
Hours
Monday 08:00 AM - 05:00 PM
Tuesday 08:00 AM - 05:00 PM
Wednesday 08:00 AM - 05:00 PM
Thursday 08:00 AM - 05:00 PM
Friday 08:00 AM - 05:00 PM
Saturday 08:00 AM - 01:00 PM
Sunday (closed)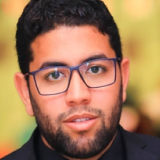 I honestly cannot believe how easy it was to get an appointment and get signed up in their system! I was able to schedule and appointment same day online and was able to get signed up 100% from my phone. This experience was unlike any doctor's appointment I have ever had. I have already recommended Total Men's to friends and family.
Christian M.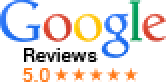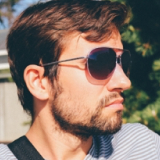 I had an excellent experience! It was quick and easy to make an appointment online. The office was clean and comfortable and the staff was friendly and attentive. I got feedback via text which was very convenience. I highly recommend visiting for your healthcare needs.
Mark B.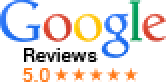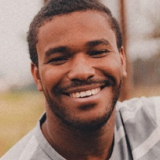 Total Men's is the best. As a new patient they made it super easy to get in and out and provided me with results I needed almost instantly. Can't thank them enough for fitting me in on short notice. Glad to have Total Men's around the corner from where I live. I will definitely be back when health services are needed and would recommend to everyone!
Robert M.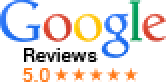 What Men Are Saying
The quality of your care is our highest priority, and we're dedicated to giving you the best experience possible. If you're ever unhappy with our care, please let us know and we will work hard to make you happy. If you want easy access to health care and a practice who really knows you, you're going to love Total Men's Primary Care. We've created a new primary care experience that is focused on keeping patients healthy. We believe it will be different than what you've experienced before.
Use the online booking engine to secure your appointment
BOOK APPOINTMENT