Total Men's Primary Care – Tech Ridge
Clinic Address
500 Canyon Ridge Dr Suite B-300 Austin, TX 78753
About clinic
Our convenient Tech Ridge location is near the Petco and the HEB just off Canyon Ridge Drive. This Tech Ridge Center location is just off I-35 and is extremely convenient for most Austin patients as it lies in the heart of the city. Most of the patients at this location either live or work in Tech Ridge, Dell Parmer South, Crossing at Parmer Lane, Copper Tree, River Oak Estate, or Scofield Farms. Some come from as far south as Oak Ridge, or as far west as River Oak Estates.
One thing we like to do for our patients is point out resources near our offices which can help them stay healthier. After all, it's great to visit a doctor when you need one, but it's even better to prevent heart disease. This means tracking places that can either help you get active or places that can help you eat better.
When you're getting hungry you could try Souper Salad, Noon Mediterranean, Flower Child, MAD Greens, 2n1 Salad Bar & Grill, Picnik, or Honest Mary's. All of these locations are pretty close, and all of them offer some pretty delicious options that won't make you feel like you're just sitting there eating rabbit food.
Within just a few minutes of our offices you'll find five gyms. You can choose between Fitness Connection, Gold's Gym, Big Tex Gym, Anytime Fitness, or 24-Hour Fitness. 24-Hour is nice because being open day and night makes it easier to fit an exercise routine into your schedule.
If getting outdoors is more your speed then head over to Walnut Creek Park on the other side of the interstate. 293 miles of nature with 15 miles of hiking trails, as well as a swimming pool. Or you could get some of the guys together to take advantage of the softball fields, basketball courts, and volleyball courts.
Of course, don't forget you should consult with a doctor before starting any exercise program. That's where we come in. Total Men's is designed just for guys like you. We can start you off with a physical and then design a reasonable plan for attaining and maintaining health that fits into your schedule and lifestyle. Want to see the difference a men's clinic can make? Contact us to make an appointment today.
Phone Number
(512) 200-2369
Call
Hours
Monday 08:00 AM - 05:00 PM
Tuesday 08:00 AM - 05:00 PM
Wednesday 08:00 AM - 05:00 PM
Thursday 08:00 AM - 05:00 PM
Friday 08:00 AM - 05:00 PM
Saturday 08:00 AM - 01:00 PM
Sunday (closed)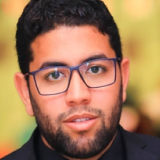 I honestly cannot believe how easy it was to get an appointment and get signed up in their system! I was able to schedule and appointment same day online and was able to get signed up 100% from my phone. This experience was unlike any doctor's appointment I have ever had. I have already recommended Total Men's to friends and family.
Christian M.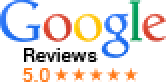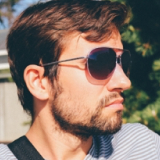 I had an excellent experience! It was quick and easy to make an appointment online. The office was clean and comfortable and the staff was friendly and attentive. I got feedback via text which was very convenience. I highly recommend visiting for your healthcare needs.
Mark B.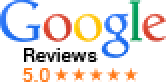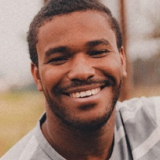 Total Men's is the best. As a new patient they made it super easy to get in and out and provided me with results I needed almost instantly. Can't thank them enough for fitting me in on short notice. Glad to have Total Men's around the corner from where I live. I will definitely be back when health services are needed and would recommend to everyone!
Robert M.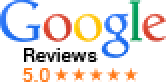 What Men Are Saying
The quality of your care is our highest priority, and we're dedicated to giving you the best experience possible. If you're ever unhappy with our care, please let us know and we will work hard to make you happy. If you want easy access to health care and a practice who really knows you, you're going to love Total Men's Primary Care. We've created a new primary care experience that is focused on keeping patients healthy. We believe it will be different than what you've experienced before.
Use the online booking engine to secure your appointment
BOOK APPOINTMENT