Total Men's Primary Care – McKinney
Clinic Address
6150 Eldorado Pkwy Suite 140 McKinney, Texas 75070
About clinic
Why do you hate going to the doctor? Is it because you're a busy professional on the go who doesn't want to spend an hour in an uncomfortable waiting room, only to get less than 5 minutes with a doctor?
Is it because other physicians have made you feel embarrassed, uncomfortable, or judged? Or because physicians of the past didn't really have a good understanding of men's health issues?
Choose Total Men's as your healthcare provider, and you'll have a different experience. For starters, we honor appointment times. We get you in to see your doctor right when we say you will.
If you arrive a little early it won't be hard to get some business done in our office. You'll find lightning-fast WiFi, spots to charge your phone, and comfy chairs. You'll also find some of your favorite snacks. You won't have to worry about picking up a cold from a sick kid, or feeling self-conscious because there are ladies present.
Our McKinney office is conveniently located just off Eldorado Parkway, in the same shopping center as the Market Street Pharmacy. We accept almost all insurance plans and can be listed as your primary care physician on most plans.
Come check us out! Just click here to set an appointment.
Resources
We care about your health both when you're with us and when you're not. For each of our locations, we like to note a few places that can support your health that are just a few minutes away from our offices.
To help you get in shape:
There are a number of gyms within 10 minutes of our office. Some of them you can only find right here in McKinney:
Title Boxing Club McKinney
Combat Fitness USA
The Blueprint Experience, a gym where you receive personalized training plans so you can meet your fitness goals.
The Gym McKinney, a high-end gym owned by former world-class bodybuilder Dan Judge.
Crossfit HAP
2-Perform fitness, which provides 1-on-1 training sessions and short, high-intensity workouts.
There are a few national chain gyms nearby as well.
Anytime Fitness
Orangetheory Fitness
If golf is your game, we're also just down the road from Stonebridge Ranch Country Club. Play a few rounds after coming to see us!
If you are itching to get outdoors and move a bit further from our office you could check out Taychas Trail Park, which provides two miles of scenic biking and hiking trails. Cottonwood Trail is another good one, offering nearly 3 miles of biking and hiking. You can even go fishing off the Cottonwood Trail. Or you can head to the walkways on the 7.2 acre Crape Myrtle trail so you can enjoy some colorful surroundings.
To help you eat right:
We're especially interested in making sure our guys know where they can eat the food that will best support their health. Often, healthy food gets marketed exclusively to the ladies, but guys need the right fuel for their bodies, too.
If you want to grab a quick lunch, you can do it at the True Food Kitchen. Try their Korean Noodle bowl or their Spicy Panang Curry. Or just grab a burger.
Want something faster? Create an epic salad at Freshii, or pick up an incredible fruit bowl at Heavenly Acai. If you're feeling more adventurous, check out Vitality Bowls. Vitality's an especially great spot for guys. Try their strength-boosting Warrior Bowl or their stamina-boosting Dragon Bowl. If you're in the mood for a sandwich, grab a sirloin panini, or try the sandwich known as "the Gladiator."
Hate to cook dinner? McKinney is lucky to have a Pure Plates location. You could have fresh, ready-to-eat meals delivered right to your door.
If you love to cook you could just duck into Herbal Papaya or Sprout's Farmer's Market, two stores where you can find healthy base ingredients to whip up your most epic dishes.
Your health matters!
If you're going to perform at your best in your job, for your family, or in life, you need to be at the top of your game. Total Men's is here to help you get there. Stop by to see us, or check out any of our other locations here in the Dallas-Ft. Worth area.
Phone Number
(972) 645-2077
Call
Hours
Monday 08:00 AM - 05:00 PM
Tuesday 08:00 AM - 05:00 PM
Wednesday 08:00 AM - 05:00 PM
Thursday 08:00 AM - 05:00 PM
Friday 08:00 AM - 05:00 PM
Saturday 08:00 AM - 01:00 PM
Sunday (closed)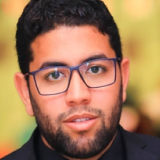 I honestly cannot believe how easy it was to get an appointment and get signed up in their system! I was able to schedule and appointment same day online and was able to get signed up 100% from my phone. This experience was unlike any doctor's appointment I have ever had. I have already recommended Total Men's to friends and family.
Christian M.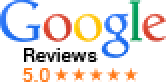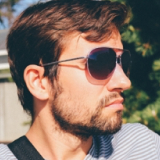 I had an excellent experience! It was quick and easy to make an appointment online. The office was clean and comfortable and the staff was friendly and attentive. I got feedback via text which was very convenience. I highly recommend visiting for your healthcare needs.
Mark B.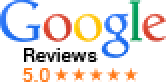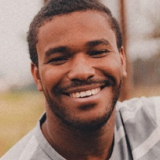 Total Men's is the best. As a new patient they made it super easy to get in and out and provided me with results I needed almost instantly. Can't thank them enough for fitting me in on short notice. Glad to have Total Men's around the corner from where I live. I will definitely be back when health services are needed and would recommend to everyone!
Robert M.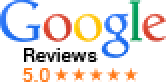 What Men Are Saying
The quality of your care is our highest priority, and we're dedicated to giving you the best experience possible. If you're ever unhappy with our care, please let us know and we will work hard to make you happy. If you want easy access to health care and a practice who really knows you, you're going to love Total Men's Primary Care. We've created a new primary care experience that is focused on keeping patients healthy. We believe it will be different than what you've experienced before.
Use the online booking engine to secure your appointment
BOOK APPOINTMENT