Total Men's Primary Care – Hutto
Clinic Address
5004 Gattis School Rd Suite 260 Hutto, TX 78634
About clinic
Our Hutto location is located in the same shopping center as H-E-B, Banfield Pet Hospital, Little Caesars and Wen's Cafe. Our office is just south of the Golf Club at Star Ranch. We're located near TX-130. We're an easy drive from Pflugerville and Round Rock. You can reach us from either location in about 15 minutes.
Enjoy time in our large, comfortable lobby. Watch sports on our big-screen television, relax and charge up your cell phone in a nice leather chair, get a snack or a beverage. Do it all knowing we'll see you right on time.
We're proud to be a part of this community. It has been named Austin's best suburb for young couples. Hutto is growing fast, and we're happy one of our men's health centers can be counted among this town's many assets.
It's easy to maintain your health in Hutto. For example, Hutto's Department of Parks and Recreation offers sports leagues for adults. Meet some friends and have some fun playing softball, flag football, or soccer. Hutto is also taking steps to become a walkable community. Hike or bike along Cottonwood Trail, the Hutto Lake Park trail, or the Hutto Lake Park Loop. And, of course, we're close enough to all of the other outdoor activities the Texas Hill country has to offer.
Many of our local gyms offer powerlifting or bodybuilding training. We've got two martial arts gyms and two crossfit gyms, too. No matter what your interests, you can find a way to get moving.
While you won't find many organic grocery stores or health food stores directly in town you aren't far from other offerings. Pflugerville has a Whole Foods Market, for example.
Combine these resources with our men's healthcare center to enjoy your best life! Our practice serves every aspect of men's health, and we look forward to becoming your primary care physician. Contact us to make an appointment today, and learn the difference for yourself.
Phone Number
(512) 229-1534
Call
Hours
Monday 08:00 AM - 05:00 PM
Tuesday 08:00 AM - 05:00 PM
Wednesday 08:00 AM - 05:00 PM
Thursday 08:00 AM - 05:00 PM
Friday 08:00 AM - 05:00 PM
Saturday 08:00 AM - 01:00 PM
Sunday (closed)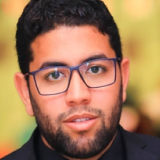 I honestly cannot believe how easy it was to get an appointment and get signed up in their system! I was able to schedule and appointment same day online and was able to get signed up 100% from my phone. This experience was unlike any doctor's appointment I have ever had. I have already recommended Total Men's to friends and family.
Christian M.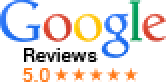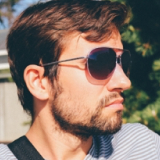 I had an excellent experience! It was quick and easy to make an appointment online. The office was clean and comfortable and the staff was friendly and attentive. I got feedback via text which was very convenience. I highly recommend visiting for your healthcare needs.
Mark B.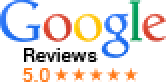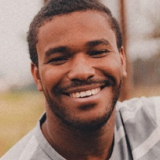 Total Men's is the best. As a new patient they made it super easy to get in and out and provided me with results I needed almost instantly. Can't thank them enough for fitting me in on short notice. Glad to have Total Men's around the corner from where I live. I will definitely be back when health services are needed and would recommend to everyone!
Robert M.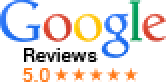 What Men Are Saying
The quality of your care is our highest priority, and we're dedicated to giving you the best experience possible. If you're ever unhappy with our care, please let us know and we will work hard to make you happy. If you want easy access to health care and a practice who really knows you, you're going to love Total Men's Primary Care. We've created a new primary care experience that is focused on keeping patients healthy. We believe it will be different than what you've experienced before.
Use the online booking engine to secure your appointment
BOOK APPOINTMENT