Total Men's Primary Care – Georgetown
Clinic Address
1103 Rivery Blvd Suite 145 Georgetown, TX 78628
About clinic
Get health care designed just for men by visiting Total Men's Primary Care in Georgetown, TX. You'll find our convenient Georgetown location next door to the AT&T store on Rivery Blvd., just off I-35. We're a convenient location for residents of Serenada, Weir, Walburg, and Jonah, too.
Did you know it's super easy to stay healthy in Georgetown with just a little effort? There are 15 gyms within ten to fifteen minutes of our office. There is also an MMA academy, a set of tennis courts and a Crossfit training gym.
We've got two vitamin and supplement stores just down the road from us: a Vitamin Shoppe and a GNC.
And of course, there's Blue Hole Park, an amazing spot for getting active outdoors. You could do worse for your health than swimming in a scenic lagoon. If you prefer swimming in a pool you'll find 5 public swimming pools all within a few minutes of our offices as well.
Finally, you might try any of the healthy food places nearby. There's Nancy's Sky Garden, the Two Guys Trading Co., and Sanctuary Holistic Kitchens, just to name a few.
We urge you to take advantage of these locations, and our own! Everyone needs to watch their diet and exercise. If you do your part we'll be able to do an even better job of helping you manage your health.
Total Men's is a completely different healthcare experience created exclusively for guys. We know men's health issues in and out. We've also designed our locations to be comfortable environments for guys like you. We're proud to be one of the reasons why Georgetown is a great place to live! Why not make an appointment today, and see what makes us different for yourself?
Phone Number
(512) 572-4905
Call
Hours
Monday 08:00 AM - 05:00 PM
Tuesday 08:00 AM - 05:00 PM
Wednesday 08:00 AM - 05:00 PM
Thursday 08:00 AM - 05:00 PM
Friday 08:00 AM - 05:00 PM
Saturday 08:00 AM - 01:00 PM
Sunday (closed)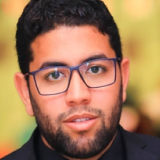 I honestly cannot believe how easy it was to get an appointment and get signed up in their system! I was able to schedule and appointment same day online and was able to get signed up 100% from my phone. This experience was unlike any doctor's appointment I have ever had. I have already recommended Total Men's to friends and family.
Christian M.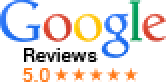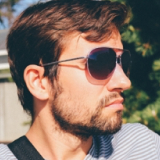 I had an excellent experience! It was quick and easy to make an appointment online. The office was clean and comfortable and the staff was friendly and attentive. I got feedback via text which was very convenience. I highly recommend visiting for your healthcare needs.
Mark B.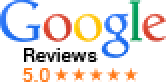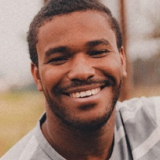 Total Men's is the best. As a new patient they made it super easy to get in and out and provided me with results I needed almost instantly. Can't thank them enough for fitting me in on short notice. Glad to have Total Men's around the corner from where I live. I will definitely be back when health services are needed and would recommend to everyone!
Robert M.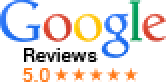 What Men Are Saying
The quality of your care is our highest priority, and we're dedicated to giving you the best experience possible. If you're ever unhappy with our care, please let us know and we will work hard to make you happy. If you want easy access to health care and a practice who really knows you, you're going to love Total Men's Primary Care. We've created a new primary care experience that is focused on keeping patients healthy. We believe it will be different than what you've experienced before.
Use the online booking engine to secure your appointment
BOOK APPOINTMENT