Total Men's Primary Care – Alliance
Clinic Address
9591 Sage Meadow Trl Forth Worth, TX 76177
About clinic
Looking for a Fort Worth primary care provider with a convenient location and a focus on men's health? Look no further than our Sage Meadow Trail location. We're located right off I-35, and are just off the Heritage Trail Parkway. You'll find us next door to the Chick-fil-A, to the right of Sport Clips and down the street from the Best Buy. We're convenient to DICK'S Sporting Goods, too.
Many of our patients come to us from the Heritage Neighborhood, Arcadia Park Estates, or Trace Ridge. Some of our other patients work nearby at the Fort Worth Alliance Airport, or at some of the other businesses within the area.
At Total Men's we're committed to helping you stay healthy. That's why we keep track of resources nearby. If you haven't been to the gym for awhile you might try CrossFit 817, Life Time Athletic Fort Worth-Alliance, Fitness 2000, or Texas Family Fitness, all within eight minutes of our location.
Want a fight club you can actually talk about? There are so many martial arts schools within fifteen minutes of our location we'd be hard pressed to name them all. Many of them march up and down 377 or spill out onto Heritage Trail Parkway. They represent a variety of styles and training philosophies.
Want to get outdoors? There are more parks than you can shake a stick at nearby as well. Buffalo Ridge Park is known for its trails, or walk by the creek at Buck Sansom Park. The closest one is Prairie Vista Park, just four minutes away. 10 acres of green space stretch around a 7-acre pond, an ideal place to take a moment to yourself on your lunch break, or right after a visit with us.
Feel like getting wet? Ridgeview Farms Community Pool and the Saginaw Aquatic Center are both ten minutes away as well.
Once you get moving don't undermine your efforts by eating junk food. Grab a bite to eat at Righteous Foods, Local Foods Kitchen, the Healthy Hippie Cafe, or Snap Kitchen, all within reach. Or shop for your home pantry by visiting Natural Grocers, or Sprout's Farmer's Market. It can't hurt to pick up something on the way home from your appointment.
Not sure where to get started with your health and fitness goals? Have other health concerns you want to discuss? Total Men's is designed especially for men's health care. You'll feel the difference from the moment you walk in the door, and you'll see how we've tailored our office to make you comfortable. Call to make your appointment today.
Phone Number
(817) 857-6534
Call
Hours
Monday 08:00 AM - 05:00 PM
Tuesday 08:00 AM - 05:00 PM
Wednesday 08:00 AM - 05:00 PM
Thursday 08:00 AM - 05:00 PM
Friday 08:00 AM - 05:00 PM
Saturday 08:00 AM - 01:00 PM
Sunday (closed)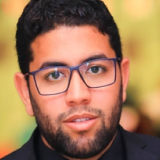 I honestly cannot believe how easy it was to get an appointment and get signed up in their system! I was able to schedule and appointment same day online and was able to get signed up 100% from my phone. This experience was unlike any doctor's appointment I have ever had. I have already recommended Total Men's to friends and family.
Christian M.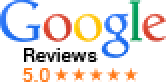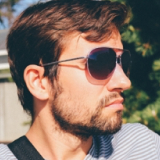 I had an excellent experience! It was quick and easy to make an appointment online. The office was clean and comfortable and the staff was friendly and attentive. I got feedback via text which was very convenience. I highly recommend visiting for your healthcare needs.
Mark B.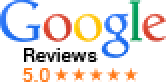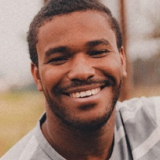 Total Men's is the best. As a new patient they made it super easy to get in and out and provided me with results I needed almost instantly. Can't thank them enough for fitting me in on short notice. Glad to have Total Men's around the corner from where I live. I will definitely be back when health services are needed and would recommend to everyone!
Robert M.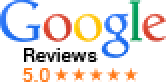 What Men Are Saying
The quality of your care is our highest priority, and we're dedicated to giving you the best experience possible. If you're ever unhappy with our care, please let us know and we will work hard to make you happy. If you want easy access to health care and a practice who really knows you, you're going to love Total Men's Primary Care. We've created a new primary care experience that is focused on keeping patients healthy. We believe it will be different than what you've experienced before.
Use the online booking engine to secure your appointment
BOOK APPOINTMENT