Total Men's Primary Care – New Braunfels
Clinic Address
272 FM 306 Suite 116 New Braunfels, TX 78130
About clinic
Feel like you don't have time to go to the doctor? Try our men's only primary care clinic conveniently located off I-35 and Highway 306. We respect your time, getting you in and out fast so you can go about your day. Everything about our healthcare experience was designed by men and for men. This means you can enjoy privacy, discretion, and even a waiting room designed to feel just like a man cave.
Of course, we don't just care about your health when you're talking with our doctors. We also care about what happens when you leave. That's why we wanted to point out a few resources in New Braunfels that can help you look, feel, and live your best.
For example, S&S Crossfit is right across the street from our offices, offering a great way to get fit. Drive 7 minutes down the street, and you can take advantage of Aldo's Strength & Conditioning gym. American Fitness Center and Fitness Lab Crossfit are less than 5 minutes away as well.
Of course, you don't have to pay gym fees to get a great workout. You'll find the Panther Canyon Nature Trail just 12 minutes away. The 1.6 mile round trip hike offers both an excellent workout and a way to get away from it all.
You can't out-exercise your fork, though, which is why we keep an eye on healthy eating options, too.
If you want a fast option head five minutes southeast of our office to visit Fresh Healthy Cafe. Their sandwiches, wraps, and power bowls are all great candidates for a fast, healthy lunch.
Check out For Goodness Sake Natural Food, too. If you don't overdo it, you can stay healthy and pick up some really great beer. Grab a juice or a smoothie while you shop so you don't have to shop hungry. Produce, trail mix, grass-fed beef…it's all available.
And, of course, we're between Austin and San Antonio, which means you have a wealth of options both to the north and to the south if you're willing to take a bit of a drive.
Addressing health concerns, both major ones and minor ones, is the key to being your most productive, successful self. So call and make an appointment today so you can see the difference between Total Men's and other doctor's offices.
Phone Number
(830) 310-6812
Call
Hours
Monday 07:00 AM - 04:00 PM
Tuesday 08:00 AM - 05:00 PM
Wednesday 07:00 AM - 04:00 PM
Thursday 08:00 AM - 05:00 PM
Friday 07:00 AM - 04:00 PM
Saturday (closed)
Sunday (closed)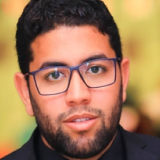 I honestly cannot believe how easy it was to get an appointment and get signed up in their system! I was able to schedule and appointment same day online and was able to get signed up 100% from my phone. This experience was unlike any doctor's appointment I have ever had. I have already recommended Total Men's to friends and family.
Christian M.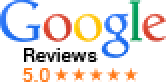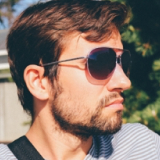 I had an excellent experience! It was quick and easy to make an appointment online. The office was clean and comfortable and the staff was friendly and attentive. I got feedback via text which was very convenience. I highly recommend visiting for your healthcare needs.
Mark B.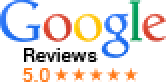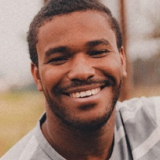 Total Men's is the best. As a new patient they made it super easy to get in and out and provided me with results I needed almost instantly. Can't thank them enough for fitting me in on short notice. Glad to have Total Men's around the corner from where I live. I will definitely be back when health services are needed and would recommend to everyone!
Robert M.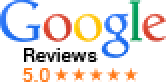 What Men Are Saying
The quality of your care is our highest priority, and we're dedicated to giving you the best experience possible. If you're ever unhappy with our care, please let us know and we will work hard to make you happy. If you want easy access to health care and a practice who really knows you, you're going to love Total Men's Primary Care. We've created a new primary care experience that is focused on keeping patients healthy. We believe it will be different than what you've experienced before.
Use the online booking engine to secure your appointment
BOOK APPOINTMENT