Total Men's Primary Care – Flower Mound
Clinic Address
6101 Long Prairie Rd Suite 720 Flower Mound, TX 75028
About clinic
Total Men's is Texas' only primary care provider designed exclusively for men. And you'll see the difference when you visit our convenient Flower Mound location. You'll join other guys in a man-cave waiting room with coffee, snacks, TVs, charging ports and comfortable chairs. Of course, you won't be seeing much of it unless you arrive early. We're committed to seeing you right on time.
And you'll be cared for by doctors who have an exclusive focus on men's healthcare issues.
You'll find our convenient Flower Mound location next door to the Steinmart and Bed Bath and Beyond off the intersection between Long Prairie Road and Justin Road.
There are plenty of places to help you stay healthy in Flower Mound, especially if you live and work close to our office. We're five minutes away from LA Fitness, Mackey Attack Fitness, and Crossfit Flower Mound. And we're not too far from the Bridlewood Golf Club, either.
Of course, our doctors know you can't outrun (or outlift) what you eat. But you'll find a few great options for grabbing a bite very close to our office as well. If you don't have a lot of time you could hit NrGize, which serves up healthy fruit smoothies. Feel more like having a salad? Hop two minutes down the road to Salata, where you can create your own.
Some guys love cooking though, and for you we've got two options close by. The first is the Sprouts Farmer's Market, where you'll find plenty of locally grown produce and other groceries. If you want a more traditional shopping experience just head to Whole Foods Market.
Want to eat in, but don't feel like cooking? Order from Trufit Foods. Every week they have a different menu. You pick up your meals for the week, pop them in the microwave, and enjoy. Some of the selections include things like beef tenderloin with fajita vegetables, grilled chicken wraps with a side of diablo sauce, or the lentil curry bowl with mixed vegetables and coconut curry.
We wanted to point these resources out to you because we want to help you stay healthy all the time. At Total Men's, we're about more than treating you when you happen to get sick or injured. We want to improve your vitality, energy, and longevity, too.
If you've been avoiding the doctor's office because you find it to be an unpleasant, stressful experience, give us a call to make an appointment. Give us one physical to show you the difference and to earn a chance to become your medical care go-to for life.
Phone Number
(469) 381-1900
Call
Hours
Monday 08:00 AM - 05:00 PM
Tuesday 08:00 AM - 05:00 PM
Wednesday 08:00 AM - 05:00 PM
Thursday 08:00 AM - 05:00 PM
Friday 08:00 AM - 05:00 PM
Saturday (closed)
Sunday (closed)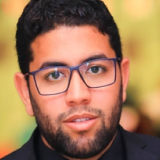 I honestly cannot believe how easy it was to get an appointment and get signed up in their system! I was able to schedule and appointment same day online and was able to get signed up 100% from my phone. This experience was unlike any doctor's appointment I have ever had. I have already recommended Total Men's to friends and family.
Christian M.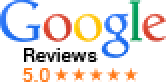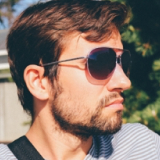 I had an excellent experience! It was quick and easy to make an appointment online. The office was clean and comfortable and the staff was friendly and attentive. I got feedback via text which was very convenience. I highly recommend visiting for your healthcare needs.
Mark B.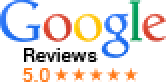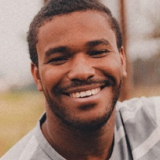 Total Men's is the best. As a new patient they made it super easy to get in and out and provided me with results I needed almost instantly. Can't thank them enough for fitting me in on short notice. Glad to have Total Men's around the corner from where I live. I will definitely be back when health services are needed and would recommend to everyone!
Robert M.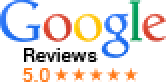 What Men Are Saying
The quality of your care is our highest priority, and we're dedicated to giving you the best experience possible. If you're ever unhappy with our care, please let us know and we will work hard to make you happy. If you want easy access to health care and a practice who really knows you, you're going to love Total Men's Primary Care. We've created a new primary care experience that is focused on keeping patients healthy. We believe it will be different than what you've experienced before.
Use the online booking engine to secure your appointment
BOOK APPOINTMENT