Total Men's Primary Care – Southlake
Clinic Address
2175 E Southlake Blvd Suite 120 Southlake, TX 76092
About clinic
If you're like most guys, you hate going to the doctor's office. In the past, you've found the experience to be both embarrassing and uncomfortable. And there's the fact that most doctors just don't think about men's health anymore. The focus has all been on women's health.
Total Men's is different because men's health is all we focus on. And we've done everything we can to turn every aspect of our office into a dude-friendly experience. We respect your time, make you comfortable, and make sure you've got a bite to eat or a place to charge your phone.
We're located on the south side of Southlake Blvd., across the street from the Southlake Corner's shopping center. We're convenient to Hwy 114 and are close to S. Kimball Ave. Our goal is to be convenient and fast to reach for men all over the city.
One thing we like to do is identify resources near our office that can help you in your quest to stay healthy. And it's not too hard to find options five to seven minutes from our offices. 24 Hour Fitness, Driven Elite, Impact Performance and Fitness, and Nexgym Southlake are all close by. Or get in shape through trampoline jumping, as Urban Air is just about 10 minutes away.
You'll probably work up an appetite after working out. The trick is to avoid allowing your workout to trick you into eating too many calories. But we've identified some great spots to eat healthy close to our offices, too.
Not all these options are designated as "health foods." But getting a shish kabob plate with pita, rice, and a side salad from Zoe's Kitchen is a great option. If you want a safe bet, try Snappy Salads Southlake. Both of these options are right here in the same shopping center, which makes it easy to grab a bite either before or after your appointment.
Head six minutes down the road and you'll find the Modern Market Eatery. You'll get creative modern options that are healthy without making you feel like you're eating health food, such as BBQ pizza, chipotle steak sandwiches, and pulled pork Bahn Mi. This place is proof that you don't have to eat rabbit food to stay healthy.
Just want to pick up a few healthy groceries before you head home? We also share the shopping center with Snap Kitchen. They've got plenty of takeaway meals and snacks to enjoy.
Haven't been to the doctor for awhile? When you finish up at some of these great places, come by and see us. Why not call and make an appointment for a physical today? We're ready to show you the difference having a dedicated men's healthcare center can make.
Phone Number
(817) 813-2700
Call
Hours
Monday 08:00 AM - 05:00 PM
Tuesday 08:00 AM - 05:00 PM
Wednesday 08:00 AM - 05:00 PM
Thursday 08:00 AM - 05:00 PM
Friday 08:00 AM - 05:00 PM
Saturday 08:00 AM - 01:00 PM
Sunday (closed)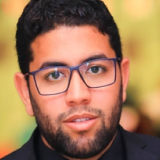 I honestly cannot believe how easy it was to get an appointment and get signed up in their system! I was able to schedule and appointment same day online and was able to get signed up 100% from my phone. This experience was unlike any doctor's appointment I have ever had. I have already recommended Total Men's to friends and family.
Christian M.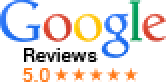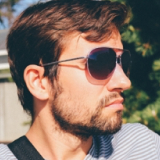 I had an excellent experience! It was quick and easy to make an appointment online. The office was clean and comfortable and the staff was friendly and attentive. I got feedback via text which was very convenience. I highly recommend visiting for your healthcare needs.
Mark B.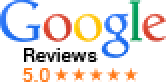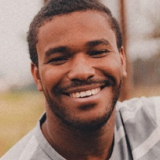 Total Men's is the best. As a new patient they made it super easy to get in and out and provided me with results I needed almost instantly. Can't thank them enough for fitting me in on short notice. Glad to have Total Men's around the corner from where I live. I will definitely be back when health services are needed and would recommend to everyone!
Robert M.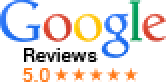 What Men Are Saying
The quality of your care is our highest priority, and we're dedicated to giving you the best experience possible. If you're ever unhappy with our care, please let us know and we will work hard to make you happy. If you want easy access to health care and a practice who really knows you, you're going to love Total Men's Primary Care. We've created a new primary care experience that is focused on keeping patients healthy. We believe it will be different than what you've experienced before.
Use the online booking engine to secure your appointment
BOOK APPOINTMENT