Total Men's Primary Care – Bee Cave
Clinic Address
12717 Shops Parkway Suite 500 Bee Cave, TX 78738
About clinic
Our Bee Cave location serves the suburbs west of Austin, including Barton Creek, Lost Creek, Sunset Valley, Cedar Valley, and the Hills. We're close to all of Bee Cave's neighborhoods, including The Uplands, Los Robles, Fox Creek, and Barton Creek Bluffs. You'll find us right off TX-71 sharing a building with Sport Clips and a Subway, close to the Lowes on Shops Parkway.
You've never been to a doctor's office like this one. You won't find sick kids here, nor will you find any of the ladies, who have their own spots to enjoy. Our waiting roomis designed to be a place where you can unwind where you wait, thanks to comfortable leather chairs and big screen TVs. Our doctors are well-versed in men's health issues and are ready to serve as your primary care provider.
We also do what we can to support your health when you're not here in our office. That's why we'd like to take the time to share some local resources.
Keep moving by taking a run on the Hill County Galleria trail just north of our office. We're also close to the Bee Cave Sculpture Park, a nice place to stroll around and view the art. The Spanish Oaks Golf Club is to the south of our offices, as is the Austin Tennis Academy.
If you're looking for something a little more intensive, Raw Power Gym has a Bee Cave location. You can get training in Olympic weightlifting, runner's endurance training, boxing, and more.
To step up your eating and nutrition game you can try the local Whole Foods Market, the Daily Juice Cafe, or the local GNC. One thing that's nice about Bee Cave is everything is close!
We are accepting new patients at this location, and we accept most major insurance policies. Call us now or stop by today to see if Total Men's Primary Care is the right health care provider for you.
Phone Number
(512) 222-8667
Call
Hours
Monday 08:00 AM - 05:00 PM
Tuesday 08:00 AM - 05:00 PM
Wednesday 08:00 AM - 05:00 PM
Thursday 08:00 AM - 05:00 PM
Friday 08:00 AM - 05:00 PM
Saturday 08:00 AM - 01:00 PM
Sunday (closed)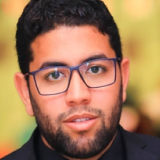 I honestly cannot believe how easy it was to get an appointment and get signed up in their system! I was able to schedule and appointment same day online and was able to get signed up 100% from my phone. This experience was unlike any doctor's appointment I have ever had. I have already recommended Total Men's to friends and family.
Christian M.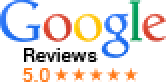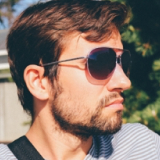 I had an excellent experience! It was quick and easy to make an appointment online. The office was clean and comfortable and the staff was friendly and attentive. I got feedback via text which was very convenience. I highly recommend visiting for your healthcare needs.
Mark B.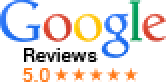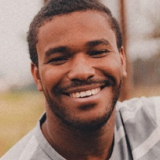 Total Men's is the best. As a new patient they made it super easy to get in and out and provided me with results I needed almost instantly. Can't thank them enough for fitting me in on short notice. Glad to have Total Men's around the corner from where I live. I will definitely be back when health services are needed and would recommend to everyone!
Robert M.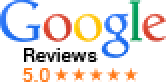 What Men Are Saying
The quality of your care is our highest priority, and we're dedicated to giving you the best experience possible. If you're ever unhappy with our care, please let us know and we will work hard to make you happy. If you want easy access to health care and a practice who really knows you, you're going to love Total Men's Primary Care. We've created a new primary care experience that is focused on keeping patients healthy. We believe it will be different than what you've experienced before.
Use the online booking engine to secure your appointment
BOOK APPOINTMENT