Total Men's Primary Care – Domain
Clinic Address
11005 Burnet Rd Suite 118 Austin, TX 78758
About clinic
This North Austin location is conveniently located near US-183 and Mopac". We're just south of Austin Community College Northridge. We share a building with Chi'Lantro and Donut 7 on the corner of Burnet Road and Kramer Lane.
This location is near North Burnet, Quail Hollow, Gracywoods, Tanglewild Estates, and the Village at Walnut Creek. We're also close to the North Loop Business Park, the AQC Commercial Subdivision and the JJ Pickle Research Campus, making us an easy choice for your health care if you work at any of those locations.
Like all of our locations, the Burnet Road location has a beautiful waiting room designed just for guys. Charge up your cell phone in our leather chairs, have a cup of Starbucks coffee, grab a snack and watch the game until it's your turn to meet with your doctor. You'll find everything about our office is designed with men in mind, all to ensure you have a comfortable, private environment where you can address all of your health needs and concerns.
You won't be far from various resources that can help you support your health, either. We're also close to Walnut Creek Metropolitan Park. 300 square acres of nature trails and mountain biking trails offer a great way to get outdoors and get moving. You can also let your dog roam around off-leash here.
If you're looking for a new primary care provider in this area, give us a call to schedule your appointment today. We look forward to meeting you, and can't wait to show you why Total Men's Primary Care is a completely different health care experience for men. We'll help you live your healthiest life in the most comfortable fashion you can imagine.
Phone Number
(512) 229-1535
Call
Hours
Monday 08:00 AM - 05:00 PM
Tuesday 08:00 AM - 05:00 PM
Wednesday 08:00 AM - 05:00 PM
Thursday 08:00 AM - 05:00 PM
Friday 08:00 AM - 05:00 PM
Saturday 08:00 AM - 01:00 PM
Sunday (closed)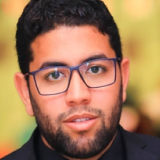 I honestly cannot believe how easy it was to get an appointment and get signed up in their system! I was able to schedule and appointment same day online and was able to get signed up 100% from my phone. This experience was unlike any doctor's appointment I have ever had. I have already recommended Total Men's to friends and family.
Christian M.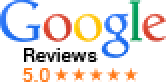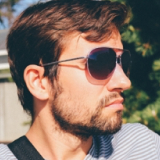 I had an excellent experience! It was quick and easy to make an appointment online. The office was clean and comfortable and the staff was friendly and attentive. I got feedback via text which was very convenience. I highly recommend visiting for your healthcare needs.
Mark B.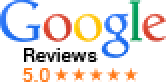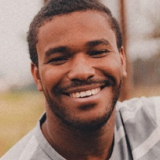 Total Men's is the best. As a new patient they made it super easy to get in and out and provided me with results I needed almost instantly. Can't thank them enough for fitting me in on short notice. Glad to have Total Men's around the corner from where I live. I will definitely be back when health services are needed and would recommend to everyone!
Robert M.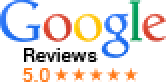 What Men Are Saying
The quality of your care is our highest priority, and we're dedicated to giving you the best experience possible. If you're ever unhappy with our care, please let us know and we will work hard to make you happy. If you want easy access to health care and a practice who really knows you, you're going to love Total Men's Primary Care. We've created a new primary care experience that is focused on keeping patients healthy. We believe it will be different than what you've experienced before.
Use the online booking engine to secure your appointment
BOOK APPOINTMENT