Total Men's Primary Care – Southpark
Clinic Address
10001 S IH-35 Frontage Rd Suite 320 Austin, TX 78747
About clinic
Our Frontage Road location serves men in Southeast Austin. This office is conveniently located right off of I-35. In addition to serving the southeast Austin area, we're a fast drive for customers from Manchaca, San Leanna, Creedmoor, and Bluff Springs, too. People in any of these locations can reach us in 15 minutes or less.
We're easy to find! We're right next door to Concentra Urgent Care and we're across the street from Wing Daddy's Sauce House on the corner of S IH 35 Frontage Road and Brandt Road.
When you get here you'll start to see the difference between coming to our primary care practice for men and going to any other primary care provider in Austin. We focus on men's health exclusively, which means you won't be competing with sick children in our waiting room. You'll find a comfortable guy-friendly environment with leather chairs, charging ports for your phone, and big screen TVs. Of course, comfortable as our waiting room is we don't want you sitting up front for too long. If you're on time to your appointment we'll see you right on time too.
One thing we do for our patients is try to point them in the direction of resources that can help them improve their health. That means exercising and eating healthier, and there are a lot of places within minutes of our office where you can do just that. If our office is convenient for you then the Mary Moore Searight Metropolitan Park is close by too. That means 3 miles of trail where you can hike or bike, or a disc golf course where you can have some fun.
If indoor workouts are more your speed you've got plenty of options all within ten minutes of our office. There are a couple of traditional gyms close by, as well as two crossfit gyms and one boxing gym.
The nearby local Sprouts Farmers Market is a great source for natural and organic foods. There are also a couple of healthy food spots nearby, including Picnik, a paleo place, and the Vegan Yacht, home of the best vegan burrito as voted by The Austin Chronicle in 2013.
Phone Number
(512) 229-1532
Call
Hours
Monday 08:00 AM - 05:00 PM
Tuesday 08:00 AM - 05:00 PM
Wednesday 08:00 AM - 05:00 PM
Thursday 08:00 AM - 05:00 PM
Friday 08:00 AM - 05:00 PM
Saturday 08:00 AM - 01:00 PM
Sunday (closed)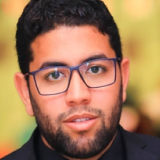 I honestly cannot believe how easy it was to get an appointment and get signed up in their system! I was able to schedule and appointment same day online and was able to get signed up 100% from my phone. This experience was unlike any doctor's appointment I have ever had. I have already recommended Total Men's to friends and family.
Christian M.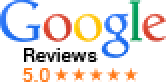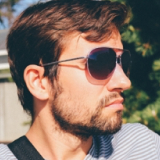 I had an excellent experience! It was quick and easy to make an appointment online. The office was clean and comfortable and the staff was friendly and attentive. I got feedback via text which was very convenience. I highly recommend visiting for your healthcare needs.
Mark B.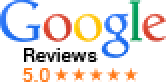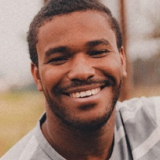 Total Men's is the best. As a new patient they made it super easy to get in and out and provided me with results I needed almost instantly. Can't thank them enough for fitting me in on short notice. Glad to have Total Men's around the corner from where I live. I will definitely be back when health services are needed and would recommend to everyone!
Robert M.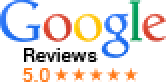 What Men Are Saying
The quality of your care is our highest priority, and we're dedicated to giving you the best experience possible. If you're ever unhappy with our care, please let us know and we will work hard to make you happy. If you want easy access to health care and a practice who really knows you, you're going to love Total Men's Primary Care. We've created a new primary care experience that is focused on keeping patients healthy. We believe it will be different than what you've experienced before.
Use the online booking engine to secure your appointment
BOOK APPOINTMENT