Total Men's Primary Care – Addison
Clinic Address
15212 Montfort Dr Suite 309 Dallas, TX 75248
About clinic
Looking for a primary health care provider in North Dallas, Texas? Try our Montfort Drive location, located off the Dallas Parkway between the Best Buy and the Walmart Super Center, to the right of Sport Clips. We're between Arapaho Road, Preston Road, and Belt Line Road. We're close to the Galleria, too!
At Total Men's we don't just care about ending pain and disease. We want to help you achieve a healthy life so you can take on any challenge placed in front of you. That's why we want to share a few resources near this location to help you do just that.
First, there are tons of gyms within ten minutes of our location. Some of these gyms include 24 Hour Fitness, Power Play Fitness, Orangetheory Fitness, and Crossfit Richardson.
If you're more into martial arts, you could try North Texas Martial Arts, White Collar Boxing, Integrated Martial Arts, RCJ Machado Jiu Jitsu-Farmer's Branch, Dallas Capoeira or Guy Mezger's Combat Sports Club, all within ten minutes of our offices.
Want to get outside? Grab a game of Clubs of Prestonwood or the Bent Tree Country Club, also both within ten minutes. We're close to quite a few parks and walking trails, as well. And if you love swimming, check out the nearby public pools, like the Loos Swimming Pool or the Glenville Pool.
Need help eating right? You're in luck. For a quick meal, you'll find Grabbagreen Food + Juice, Snap Kitchen, and Flower Child all within a few minutes of our office. If you're shopping for your own kitchen Texas Superfood, the Natural Health Shop, VibrantPreacher ViaViente, and Whole Foods Market are all within reach.
Of course, if you're not sure what kind of eating and exercise routine will help you perform at your best you can always talk to the doctors at Total Men's about your goals. We can help take you from where you are to where you want to be.
We're committed to men's health care and only men's health care. We're prepared to talk fitness, testosterone, heart health, and any other concern you might have in an environment built just for you. Our comfortable, cozy waiting room is free of women and children, and is built to make it easy for you to work, snack, or relax while you wait for your appointment.
Our entire care approach has been created just for you. You won't feel like you're back in first grade when you visit with us. Many men have told us we've helped them stop dreading trips to the doctor's office. Ready to choose a new PCP? Ready for an entirely different experience? Make an appointment with Total Men's today.
Phone Number
(972) 637-8663
Call
Hours
Monday 08:00 AM - 05:00 PM
Tuesday 08:00 AM - 05:00 PM
Wednesday 08:00 AM - 05:00 PM
Thursday 08:00 AM - 05:00 PM
Friday 08:00 AM - 05:00 PM
Saturday 08:00 AM - 01:00 PM
Sunday (closed)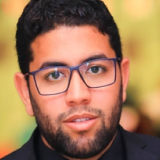 I honestly cannot believe how easy it was to get an appointment and get signed up in their system! I was able to schedule and appointment same day online and was able to get signed up 100% from my phone. This experience was unlike any doctor's appointment I have ever had. I have already recommended Total Men's to friends and family.
Christian M.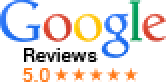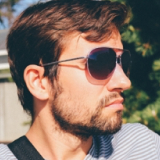 I had an excellent experience! It was quick and easy to make an appointment online. The office was clean and comfortable and the staff was friendly and attentive. I got feedback via text which was very convenience. I highly recommend visiting for your healthcare needs.
Mark B.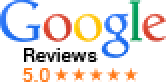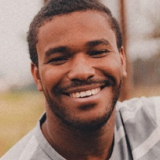 Total Men's is the best. As a new patient they made it super easy to get in and out and provided me with results I needed almost instantly. Can't thank them enough for fitting me in on short notice. Glad to have Total Men's around the corner from where I live. I will definitely be back when health services are needed and would recommend to everyone!
Robert M.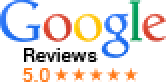 What Men Are Saying
The quality of your care is our highest priority, and we're dedicated to giving you the best experience possible. If you're ever unhappy with our care, please let us know and we will work hard to make you happy. If you want easy access to health care and a practice who really knows you, you're going to love Total Men's Primary Care. We've created a new primary care experience that is focused on keeping patients healthy. We believe it will be different than what you've experienced before.
Use the online booking engine to secure your appointment
BOOK APPOINTMENT